Hey everyone!
It's mid-January 2021, and I've been really wanting to write up a year-in-review post for 2020. Everyone else has been doing it, and I love bandwagons. *spins fidget spinner*
But when I started writing, I couldn't really stop. There's just so much to talk about. COVID hit, my life changed completely like six times, @TheNewgroundsPodcast began (how has NGP's entire life only been in one year, it feels like it's been going forever!)
I don't feel like posting a giant epic novel of a blog post, and I also don't want to post it super late, so I've decided to break it up. I'm posting two things here today, and expect more posts every day until I'm out of stuff to talk about!
Please don't hesitate to comment if you enjoy these, share if you want, and thank you for reading!
---
COVID taught me that free time doesn't equal amazing creative potential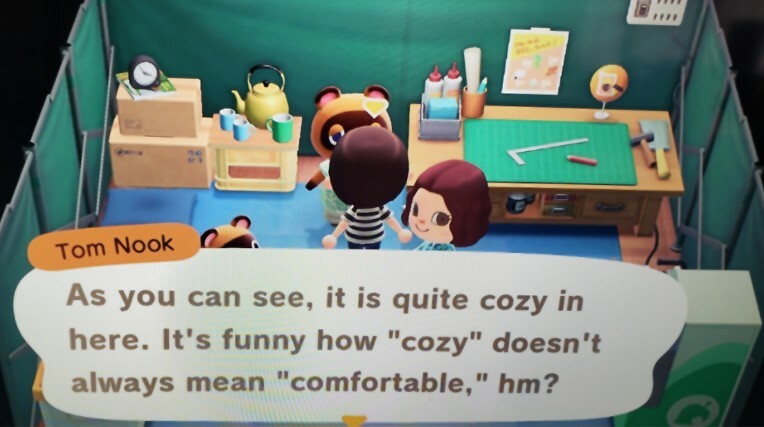 When 2020 started, I was in Los Angeles helping an escape room company design their next project. This was an amazing experience. This company is, I dunno, an almost "artisanal" escape room company. If other companies' escape rooms are saturday morning cartoons, this company's escape room is Peter Jackson's Lord of the Rings. (Not really bragging -- their awesomeness has very little to do with me, I just found them and needed a job and lucked out.) I was going into the building, running experiences for groups of people, designing graphics, working with builders and set decorators, helping write the story and design the gameplay, it goes on and on. I was kind of in heaven.
Unfortunately this meant that when COVID hit, I was:
in the most contagious city in the most strictly-regulated state in the USA, and
working in a field devoted entirely to locking friends together inside small rooms with no air flow 24/7.
We shut down the bookings immediately. But the company wasn't ready to just furlough us and wait the year out -- the government was promising a really solid small business grant (CARES Act) and we were hopeful to use that money to continue working on our big project remotely!
So when quarantine began, I was doing 8 hours every weekday at our kitchen table. Honestly, I remember being kind of jealous of my friends who were instantly laid off and suddenly had mad amounts of free time. I love free time! Having free time in my life is why I've been able to do creative projects, develop skills as an artist, get involved with creative communities like Newgrounds, all of that. I'm usually the kind of person that will instantly fill any amount of free time with a project. TV shows, video games? Rarely. Free time has to be project time. Hustle time. Create-your-legacy time.
Anyway, I got my wish pretty soon. The CARES act was mostly a giant mess, money ran out, and I was furloughed pretty suddenly.
I'm not a psychologist, so take this with a grain of salt, but here's the thing I learned about creativity: it comes when your brain is actually getting engaged with life stuff. I get great ideas when I'm showering as I get ready for work, when I'm driving, when I'm solving problems, when I'm doing physical exercise-type stuff. Cue the quarantine: I'm showering in the middle of the day or whatever, I'm not driving anywhere, there are no problems to solve, the gym is closed (not that I used it much anyway).
I had free time, but for what to make during that time? I had nothing. There were days where I was able to scratch out ideas for stories and huge dream projects, but I wasn't making anything past the concepts, nothing I could build or publish or post. I was immediately pissed at myself for finally having the time I'd wished for, and wasting it. Worst of all was seeing my friends who had similar time and were able to achieve their dream project. Pure toxic comparison behavior. I cursed my peers for their finished screenplays, their new business ventures, their success.
So obviously I had to work on not comparing other people's situations to my own. I'm better at it now, but it's still a struggle sometimes. Besides that, though, I had to recontextualize my whole habit of equating free time with project-development time. It's not just that I create things as a way to pass time. A part of me has always tied my self-worth to what I create, and what I will create. My ultimate dream is to make a living by creating my own content and being supported for it. I've been guilty of thinking I'll never be successful until I'm able to make the great thing. I mentioned earlier that I fill all of my free time with creating stuff? A lot of times it's not passion, is desperation. Creating things in my free time has always been my idea of investment in my future, the only way I'll be able to avoid a soul-crushing career in a cubicle or whatever.
I'm still a bit guilty of this. To a small extent I might always be. But I feel like I've faced the toxicity of this head-on. Creating things shouldn't be a desparate clawing attempt at being a professional creator. It should be a labor of love and self-expression. And not should it be that, but in many ways that's all it can be, because if you spend time trying to force creativity out, it's not gonna be there.
---
The beginning of my year on NG was a post-GP funk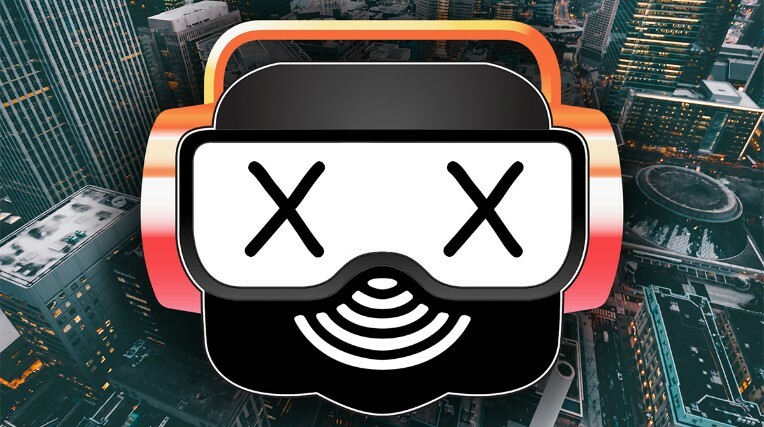 In December of 2019, I ended my (mostly) solo podcast project, @GroundsPatrol. In short, Grounds Patrol was the first podcast I'd ever tried to create, I'd just returned to Newgrounds after several years, I was inspired by interview podcasts like Nerdist and You Made It Weird with Pete Holmes and the mock community-news podcast Beef and Dairy Network, and I went to great efforts to make the show as polished and professional as what I was used to listening to myself. I had fun doing the interviews and ended up having nothing to offer in the way of "community news", so it quickly became an interview-based show. I strived to keep the editing top-notch, the polish level high, the release schedule consistent and the guest list long.
To this day I'm really proud of Grounds Patrol, but it never could have lasted longer than it did. The schedule was tough, my desires for the show didn't seem to match up with what people wanted (the most successful episodes were sometimes my least favorite, and vice versa) and I felt increasingly out of my depth reporting on a community I'd literally just rejoined. The worst part about running a project solo is that you're the only thing standing between it and the abyss. If life stuff or mental stuff or any other stuff gets in the way of you making the thing, the thing just stops, and if it stops, there's nobody around to pick it up and it's pretty much done. (Just ask literally any webcomic artist, they know). I stopped Grounds Patrol because I knew that, if I didn't, I'd eventually just end up ghosting. I'm sorry to say it, but when you're under pressure and you work in an online community, ghosting is very easy and very tempting.
(If you're reading this and you were a Grounds Patrol fan in the months of silence between its end and NGP's beginning, I'm sorry. It pains me to admit I was tempted to just disappear. If it's any consolation, and I mean this seriously, what kept me here through all that was my gratitude towards you all, and the responsibility I felt in having created a show that meant something to you.)
My original plan was to find a new host for the show and basically give them the keys. I figured that, if all I did at the end of the day was kickstart a cool Newgrounds news podcast that someone in the community could run, I was still doing a good thing. So I got to work on finding the new host. Luckily for me, another Newgrounds podcast was gearing up to end around the same time.
So I don't remember exactly when Grounds Patrol and @ACoupleOfCrickets started being talked about in the same sentence, but it's kind of hard to talk about one without the other. Another Newgrounds podcast, same community focus, very different style of approach. @GoodL and @littlbox started their show only a couple of months before I started my own, and their style was much looser, unpolished, the editing minimal. (They can tell you much better than I can how their show wasn't originally NG-themed, it just came up often enough that they branded it as a NG podcast after the fact, which I think is hilarious.)
It wasn't long before our two shows were playing to the same crowds and dipping into the same pool of guests, and a little rivalry brewed up. It was fun. I'll say from my own end, I never thought any less of ACOCk (the k is silent!) for being "less polished" than my own show. If anything, it made me wonder how much of my focus on polish and presentation was worth it, especially if their show seemed to connect to people equally as well.
Okay, so as I was looking for a way for Grounds Patrol to continue on without me, I wondered if GoodL and littlbox would be up for taking it. My idea, which looking back seems a little shitty, was that they would happily fold their show into mine and continue their show format under the umbrella of Grounds Patrol's style and brand.
They didn't bite. It turns out, when you and another show have a rivalry going on, the idea of letting the rival show politely eat yours doesn't really feel like much of a truce. Who'da thunk. Instead, we started talking about combining into something else, a new show, a new identity, something bigger than either of us...
---
NEXT: The Newgrounds Podcast was born (and looked nothing like it does now)